Company-wise measurement programs are socio-technological systems, which combine social aspects of what, when and where to measure with technical aspects of how to measure. These programs are usually difficult to establish as utilizing the measurement information in decision-making is more difficult than it seems.
At the latest Software Center metrics workshop in October, the partners of this theme learned about how an effective metrics program was created in only 18 months at one of the companies. Everything from source code and defects to testing, infrastructure and language in a year and a half, thanks to good cooperation between researchers and companies at Software Center.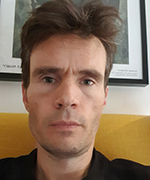 – We have had an extensive exchange with Software Center and Ericsson which made it all possible, says Ola Söder, Expert Engineer at Axis Communications AB, who has been part of the metrics theme for approximately 6 years now.
When Axis decided to create a metrics program to support their software development, many years of experience and work with integrating software development into organizations could be used as stepping-stones.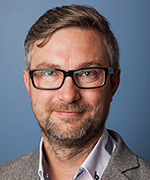 – This is a good way to illustrate how Software Center can help, facilitating close collaboration between researchers and companies, says the leader of Metrics theme and Professor at University of Gothenburg, Miroslaw Staron.
Learning from others is key, in this case Ericsson who has a state-of-the-art measurement program as one of few in the world. From the research perspective, collecting experience to make broad cost-efficient systems, which are deeply rooted in the organisation, is the goal.
– This was a win-win where Axis learned from Ericsson who was able to study information quality through Axis, says Miroslaw Staron and Ola Söder assents:
– We get inspiration through the metrics groups and then we can add our own twist. Being part of Software Center has helped us to become more data driven. Now we start measuring from the beginning of the development of new software.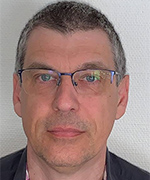 Developing clear processes, working with a dedicated team and with a metrics specific vocabulary has been some of the key factors for setting up the metrics programme. The close collaboration was the key:
– The close collaboration with academia and Software Center companies has enabled us to be in the very front-end of the metrics usage and innovation. Sharing experiences from successes, failures, obstacles and solutions among the companies, under the competent guidance of academia, leverages the 
acceleration of our software development and the quality of our products., says Wilhelm Meding, Measurement Program leader at Ericsson.
Now, gut feeling no longer has to run the software development at Axis, which today are doing much more of customer related follow-up.
– We have started to look more and more at which features our clients are using and which ones they are not using as often. In this way we know what to invest in for the future development, Ola Söder explains.