Software Center is operated in close collaboration between academia and industry.
The Software Center opened officially in 2012 and is led by the director Professor Jan Bosch.
The Software Center is hosted by the Department of Computer Science and Engineering, which is joint between Chalmers University of Technology and University of Gothenburg.
The initiative in software engineering – where the Software Center is a part – has about 30 employees and is one of the largest research and development environments within the software area in Sweden, with the aim of becoming one of the largest groups in Europe.
The research within Software Center is driven by the needs from the industry and is largely funded by the participating companies. The continuous exchange of knowledge is the basis of the interaction model Software Center uses. Which projects that should be invested in are determined by researchers and companies jointly and there is a frequent communication throughout the whole project. The estimated life of a research project is between three and five years, but the projects are run in so-called "sprints" where each interval is six months and ends with discussions and feedback from the industry partner.
New collaboration model
Research is performed in 6-month sprints
Long term goal; short term value
System-level, holistic perspective, including business, architecture, ways of working and organizational aspects
Connected to strategic change agenda of partners
This model of interaction is unique and we have noticed that it has great advantages.
We have found a balance between the requirements from academia of the long-term perspective and needs for flexibility from the industry. This arrangement means that research is directly linked to companies' innovation process and also facilitates the transfer of research to our industry partners.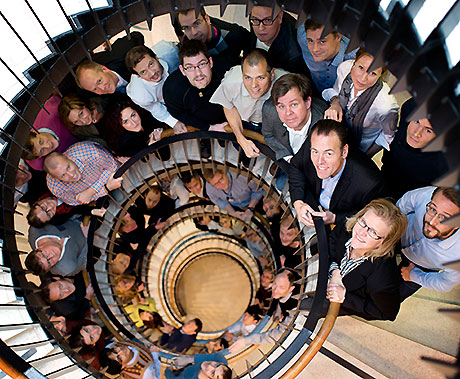 From a Software Center Reporting Workshop
Interviews on YouTube
David Rejdemyhr, Engineering Manager at Klarna: